How do you gather your news? How do you identify facts? Do you believe or hesitate (withhold belief until further information or evidence) when reading/watching news?
I ask because of this: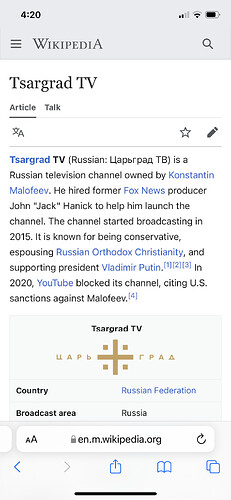 "In many ways, Tsargrad is similar to what Fox News has done. We started from the idea that there are many people who adhere to traditional values and they absolutely need a voice," Malofeyev told the Financial Times in 2015.