I heard there was a pregual to this one that involved Noah, where the Terminator was sent back to protect Noah and his family while they built their massive boat. And the Terminator used a super-advanced weapon called the ARK-1547. It had the capacity to hold two of every type ammunition round ever produced in modern times. Amazingly enough, the magazine was only as big as an average toaster.
Speaking of Terminator. The opening scene in Terminator 2 was one of the best sci fi war scenes I've ever watched.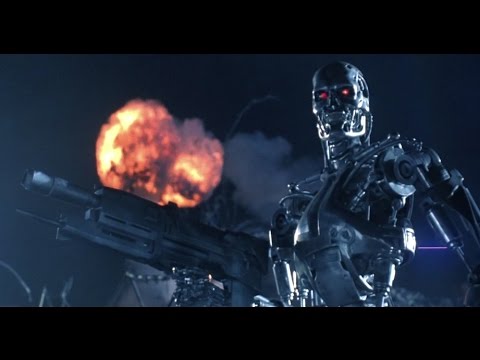 I always hate it when terminators are sent back from the future to try and kill me. I once lost a whole basket of bananas fighting them off.
I'm serious! Do you know how hard it is to kill a bunch of terminators with a bowl of fruit? It's a good thing I have plungers on my ceiling and no place to walk on my floors.
I didn't really like the film, but it did have some cool parts, and that was memorable.