…of your current device - computer, smartphone, tablet or whatever else you're using.
These are mine.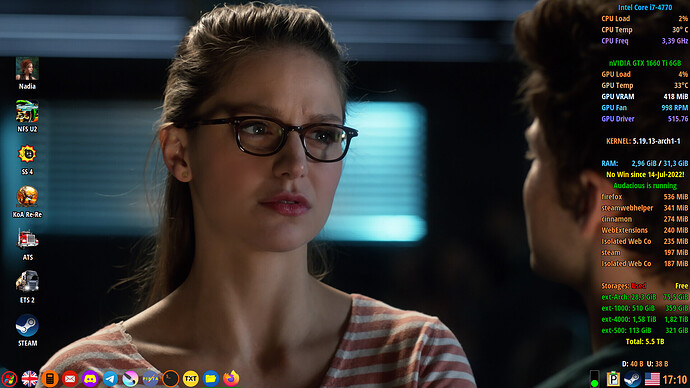 I have no clue how to do this.
Standard keyboards have a print screen button, it is often located near the pause/break key and the scroll lock key.
As Nyarl provided, hit "PrtSC" button to copy image. I then paste into Microsoft Paint, then post that image onto my desktop.
I use phone for LinkedIn and this forum, laptop is playing YouTube and I do my business on it. It has default Windows photos changing randomly.
I haven't upgraded my system in about seven years. She won't even run Windows 11.
I feel so violated.

"She" will, you just need to find an ISO where the TPM bullshit has been removed or disabled. But I don't recommend Crapindows anyway, there are too many limitations there. Having no rights whatsoever over my own computer - thanks, but no, thanks. ALL of the games I wanna play run just fine on Linux, even the DX12 games and some run even better than on Crapindows.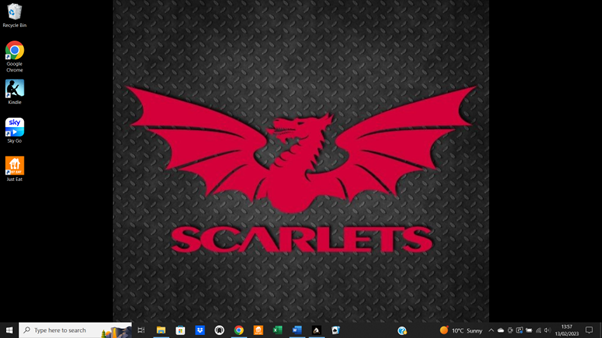 I've removed all the porn…
I kid of course, even in work I hated having desktop icons, the clutter sets my OCD off something rotten. The Scarlets are a rugby union team.
This man is bullshitting about how there is a god and plays DOOM Eternal? Fantastic.
Why is everyone posting desktop screenshots? That's a lot of personal details in file names and applications you use……
I imagine the smart ones have removed those, so not @Sherlock-holmes then, something else to discuss if he has the courage to come back after his 6 month sabbatical. Lets not forget he thought he could create a new login after being suspended and the mods wouldn't notice, oh dear.